Perhaps you have been working on a new build house, or your existing fascia and soffit is starting to look tired.
As a leading distributor, we recommend you use our long-lasting UPVC fascia and soffit, available through our branches in Ipswich, Newmarket, Enfield, and Maidenhead.
Take a look at our leading brands: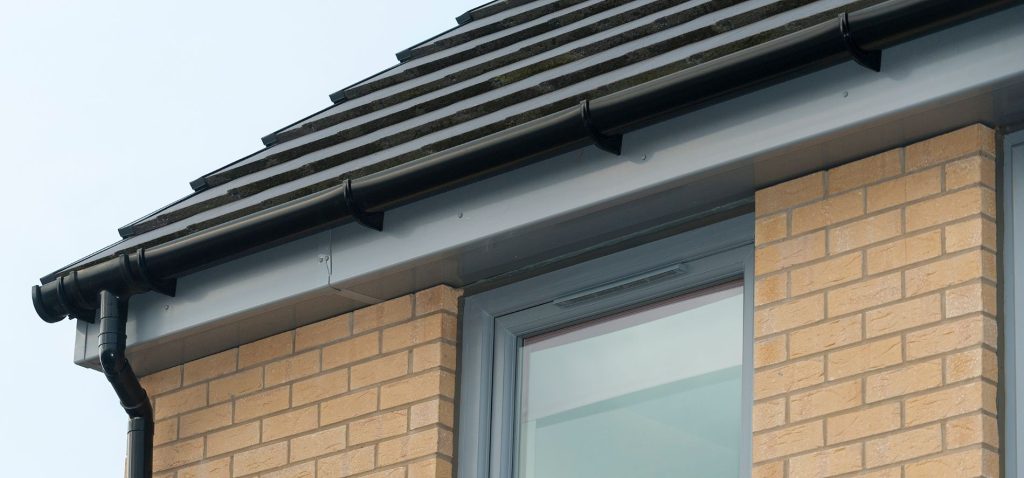 As an industry leader in UPVC fascia production, Freefoam guarantees durability and quality, having been one of the first manufacturers of these products. We offer these products to our clients as we believe them to be of the highest quality on the market, whilst also coming in a wide range of colours and styles. The same can be said for Swish Building Supplies, whose UPVC products are stabilized with an environmentally sound Octyl Tin to prevent colour change over time, giving your fascias an unbeatable level of durability and protection.
Our fascia system from Freefoam and Swish is a clean, modern style which includes the thick fascia board and a full range of accessories to ensure a neat and professional installation. The square leg fascia system comes in a wide range of solid colours, woodgrain finishes and fascia widths.
Most of our Fascia is available in Black, Brown, Gold, Grey, and Woodgrain Mahogany. To find out more about the colours available for each different fascia please refer to our FreeFoam Product Brochure.
Our comprehensive range of Fascia is manufactured to last. It's available in five styles: Square Leg, Square Edge, Bullnose, Ogee and Flat in a wide range of Widths. To find out more about the different sizes available please download our FreeFoam Product Brochure.
To go alongside our UPVC Fascias and Soffits, we also supply durable UPVC guttering that offers the same modern look and feel.products
Lead-free environmentally friendly solution
Light weight and easy to work with
Fascia Width: 150mm / 410mm (25mm increments)
Fascia Thickness: 16mm / 18mm
Soffit Width: 100mm / 600mm (25mm increments)
Available in stock in our branches.