Steel Guttering - Lindab
Discover a World of Superior Steel Guttering Solutions with Unmatched Durability and Style.


The superior steel rainwater system
Steel is much lighter than cast iron, easier to handle than aluminium and offers minimal thermal movement compared to plastic- which can move and crack causing leaks.
Galvanised steel has the lowest CO2 life cycle impact compared to other materials used for rainwater systems. Lindab Rainline is designed for easy installation and requires no sealants, further reducing its environmental impact and eliminating possible future issues of cracking and shrinkage.
Get in touch today to enquire if Lindab Steel Guttering is available at your 
local store.
Features & Benefits
Features and Benefits Of Lindab Steel Guttering
Lighter than cast iron and easier to handle than aluminium.
Expands and contracts, making it incredibly strong and able to withstand the most extreme elements.
Less susceptible to damage from UV light.
Lindab Steel Guttering is a very easy system to install.
Built to last, Lindab guttering products come with at least a ten-year warranty and an expected 70- year lifespan.
11 colour choices.
Available Guttering Colours
Lindab Rainline is available in a choice of 3 natural finishes and 11 colours in high-build polyester coating which is UV stable and will not fade or crack.
Mixing and matching these is easy. Either discreetly complementing the overall colour scheme of the house, or boldly creating accents of colour.
Available in stock in our branches.
We understand the importance of quality and durability when it comes to Steel Guttering. That's why we carefully select our products from trusted manufacturers to ensure they meet the highest standards.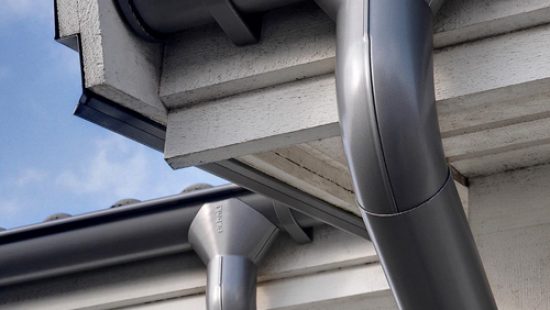 UP Building Products Trade Account
Open a Trade Account and enjoy the benefits

Personalised terms for your regular products

Account history stored within our system

30 Days from invoice credit terms