The superior steel rainwater system
Steel is much lighter than cast iron, easier to handle than aluminium and offers minimal thermal movement compared to plastic- which can move and crack causing leaks.
Galvanised steel has the lowest CO2 life cycle impact compared to other materials used for rainwater systems.
Lindab Rainline is designed for easy installation and requires no sealants, further reducing its environmental impact and eliminating possible future issues of cracking and shrinkage.

THE UKS LARGEST STOCKEST
IN STOCK IN OUR BRANCHES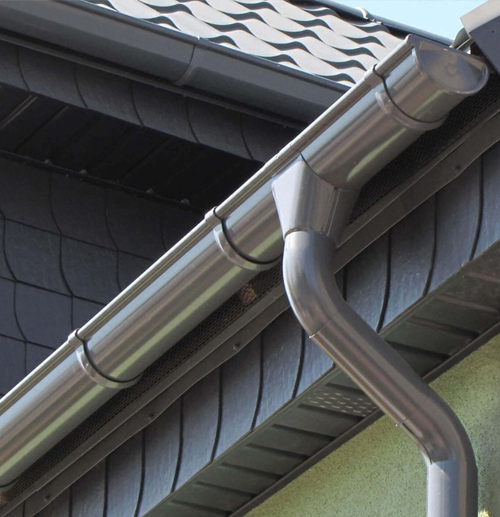 Lighter than cast iron and easier to handle than aluminium
Expands and contracts, making it incredibly strong and able to withstand the most extreme elements
Less susceptible to damage from UV light
Very easy system to install
Built to last, Lindab guttering products come with at least a ten-year warranty and an expected 70- year lifespan
Available Guttering Colours
Lindab Rainline is available in a choice of 3 natural finishes and 11 colours in high-build polyester coating which is UV stable and will not fade or crack.
Mixing and matching these is easy. Either discreetly complementing the overall colour scheme of the house, or boldly creating accents of colour.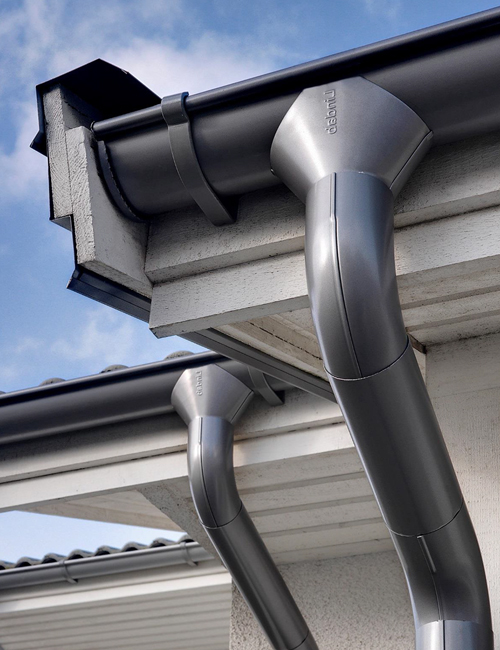 UPVC Guttering
FloPlast rainwater systems
Cascade Guttering
Cast iron effect guttering
Available in stock in our branches.