Less maintenance, Cost-effective, and Long-Lasting giving you peace of mind for years to come.
Our composite decking boards are manufactured to be more durable than wood, with an anti-UV agent to help resist colour fade.
Our slip-resistant composite materials do not absorb water like wooden alternatives which means they are able to effectively endure all weather conditions and are easier to keep clean. This ensures our WPC composite deck materials are superior to any ordinary products.
Slip-Resistant
Hard-Wearing
Easy to Maintain
No rot or warping
60% recycled wood fibres
40% recycled polyethylene
Our WPC Composite Decking is hard-wearing and easy to maintain. The composite material used in their construction means the boards do not rot, splinter, or warp like many traditional timber boards.
Also unlike many traditional timber boards our boards do not need to be regularly sealed, stained, painted or waterproofed. They are easily kept clean by sweeping and the occasional use of a jet hose.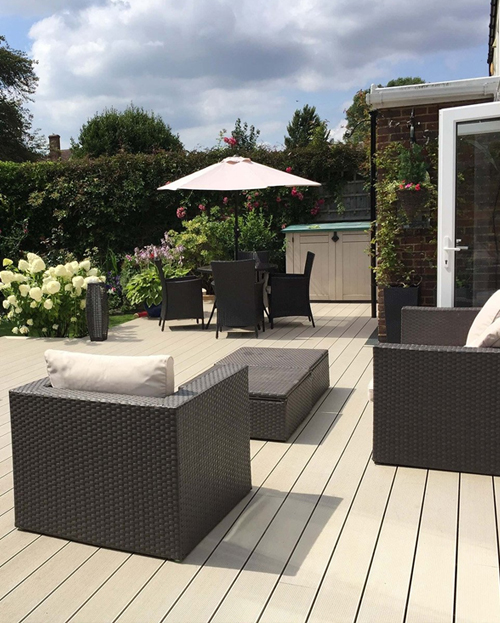 Dimensions: 4000 x 150 x 25 mm
Weight: 11.2 kg per board
Struggling to work out what you need?
Our team of experts are here to help.
Let us know if you need any other information.